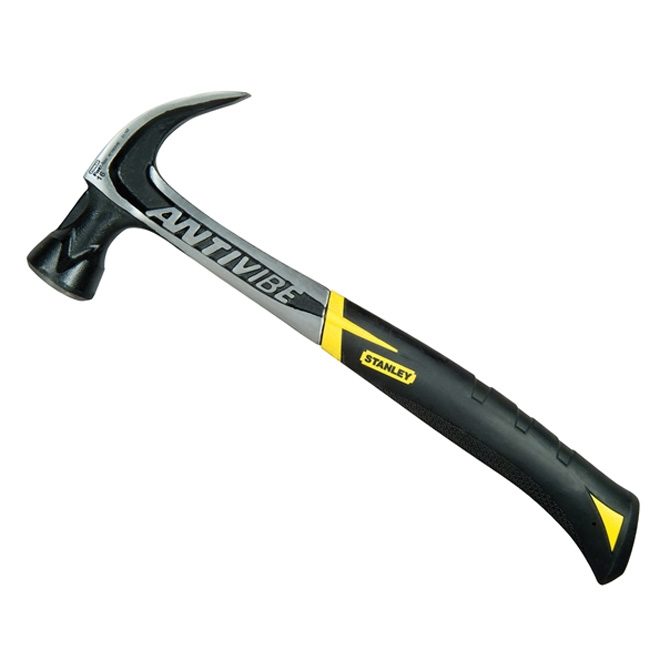 HSL 5116-2

51-162 16OZ CURVE CLAW NAILING HAMMER

1) 75% larger strike face for improved striking accuracy.
2) Antivibe technology minimizes vibration and shock at impact.
3) Torsion control stabilizers reduce arm twisting fatigue.
4) Magnetic nail start feature for extended reach for one handed nailing.
5) Exclusive rim temper reduce incidences of chipping or spalling.
6) Forged, one piece steel construction for strength and durability.
7) Slip resistant handle for a secure grip and comfort.
8) Precision balanced, curved claw and smooth face.